Crash Course: Essential Fabrics for the Fall
When leaves start changing colors and the air begins feeling crisp, you know mother nature is sounding the alarm for men to break out their Fall wardrobes.
For many of us, the first instinct is to reach for our jeans and our long sleeve tops, typically cotton hoodies, sweatshirts and sweaters. This often does the trick, but if you stop there, you risk missing some of the most interesting, fun and practical fabrics available to us.
This Fall, think about stepping up your style game with these 5 fabrics.
Cashmere
We've all heard of it and for good reason: it has a soft and luxurious feel, while also being great at insulating heat. Cashmere is made from the soft fleecy under layer of a goat's coat and grows denser the colder it gets, acting as the goat's protection from harsher climates. Cashmere fibers are finer and denser, making the texture very soft and never itchy. When cared for correctly, quality cashmere will last for years to come. Toss on our Fulton Wool Cashmere Topcoat or wrap yourself in Casmere Scarf and you'll feel as grand as you look sharp.
Merino Wool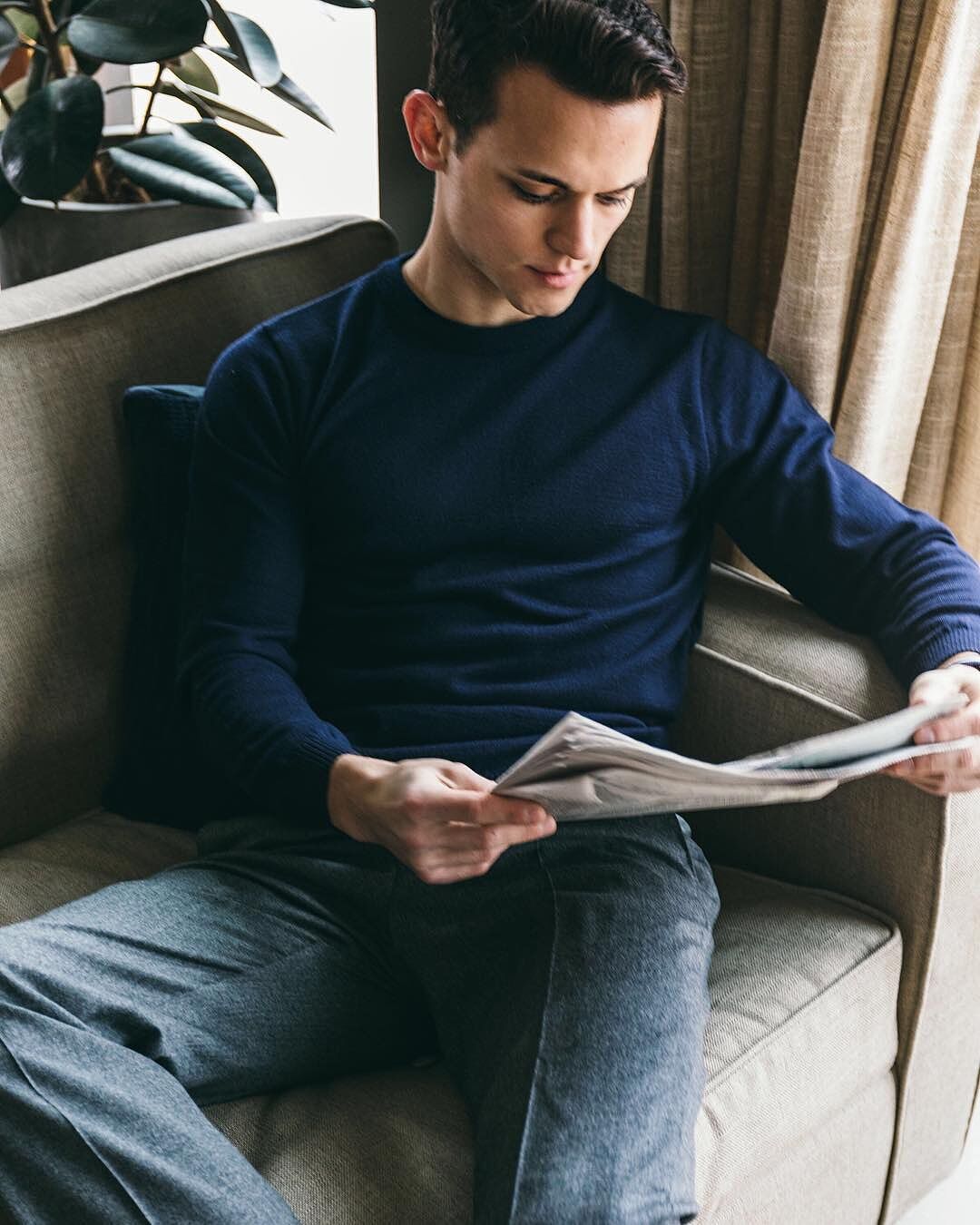 If you're in need of a more everyday option, look no further than Merino wool. It's a natural fiber grown year-round by Merino sheep and, as these sheep produce new fleece, Merino wool is also a renewable material. Nearly as fine while also being just a tad more breathable than cashmere, Merino wool can be worn both on its own or as a layering piece. Its biggest advantage? The wool is naturally sweat wicking. So whether you're out tossing the football or raking the leaves, a Merino wool layer will keep you feeling warm and dry. Check out our Wool Sweaters or our Wool Accessories and stay cozy. 
Flannel
Flannel is a soft, woven fabric, originally made from wool, but increasingly now from cotton as well. Often patterned in plaid, flannel shirts are a subtle way of adding some colorful and textured flair to your Fall outfits. If cashmere and Merino wool aren't your thing, give our Everyday Flannels or Flannel PJs a spin. They'll quickly become wardrobe workhorses!
Corduroy
A nice way to add rich texture to any outfit is by tossing on corduroy. It's a ridged velvet fabric with distinct vertical lines, that is sturdy while being a softer option than denim. You'll typically find corduroy in rich colors like navy, tans, browns, and greys, though lighter shades are also available. That poses a great opportunity to capitalize on a fabric that's practically designed for the colder months. If you're looking for something to change up your denim routine, consider adding a pair of our Kittredge Cords that you can dress up or down while staying comfortable. We also offer a limited number of super cozy Cord Jackets.
Leather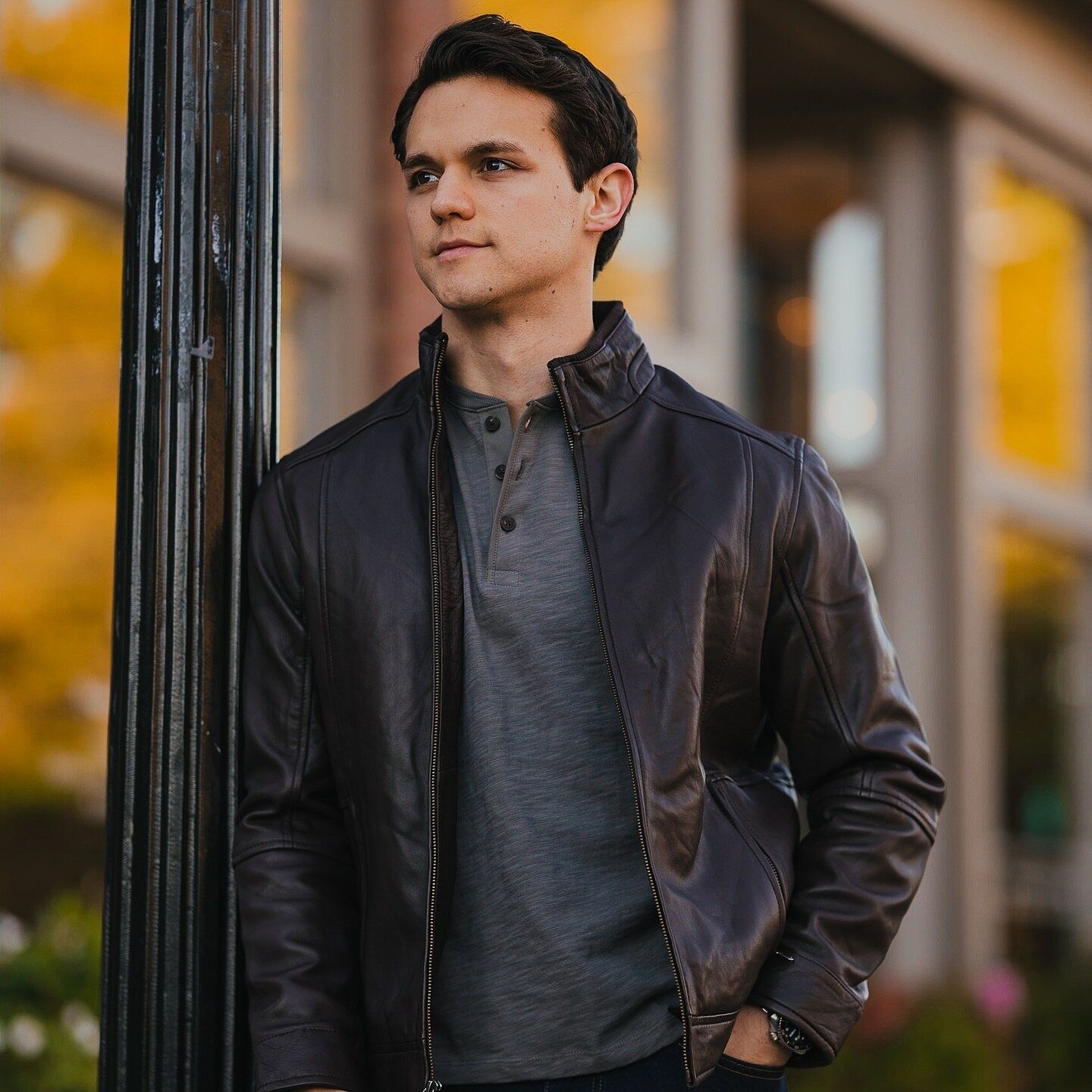 Motorcyclists and pilots embrace it for a reason. Leather jackets are durable, comfortable, and get better with wear. And they're heavy enough to keep you warm and protect you from the wind, without being too bulky. But what defines leather is its eternal status as one of the most stylish materials in menswear. There's a reason that both real-life and fictional badasses don leather jackets. Add yourself to that list with our Lambskin Leather Jacket. It'll mold to you with wear while maintaining a supple texture that is warm yet comfortable in cooler weather.